Jump to Recipe Print Recipe Jump to Video
This sweet little lemon butter cake is quite simple but don't let that sway you from baking it as sometimes simple desserts are the best type of desserts. She may not be the life of the party but she always modestly steals the show with her light batter, tart lemony flavours and golden colour from the butter. You can dress her up with a dollop of cream or buttercream icing but in my opinion, she is perfect just the way she is.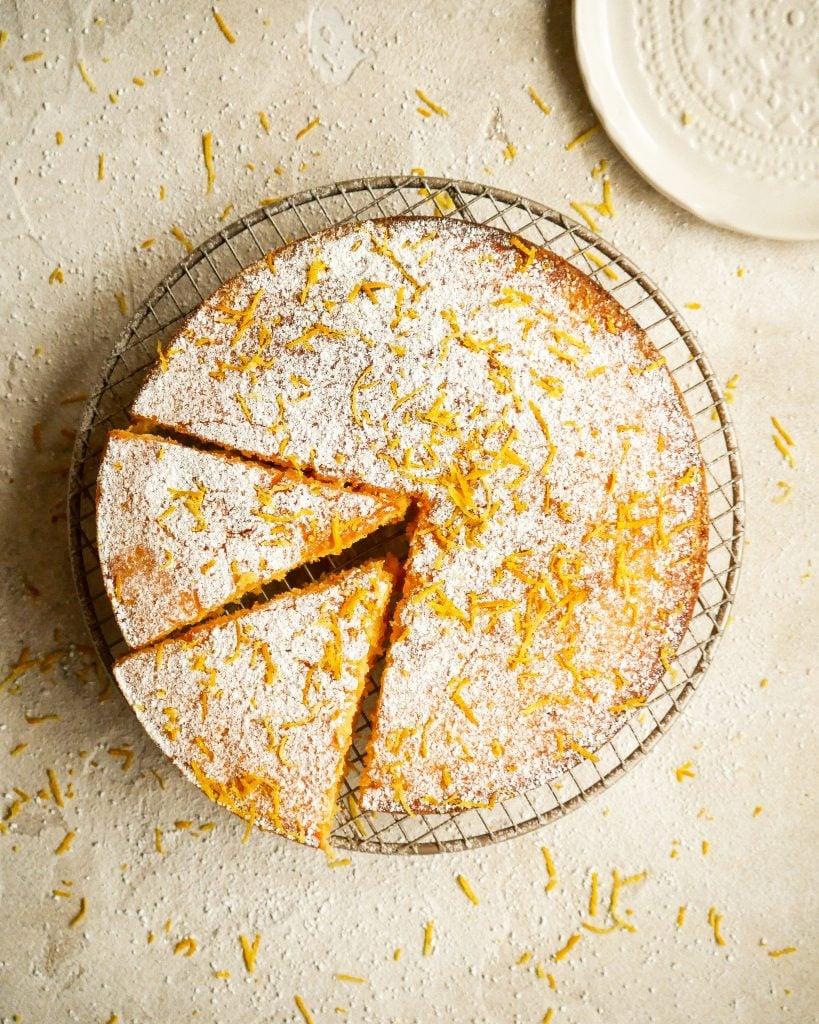 This cake has been loved by so many of you and was my first recipe that shot to stardom. The batter is made with lemon juice and zest with the zest being whipped together with the sugar to give it that extra element of lemon flavour throughout. The recipe also calls for milk that when combined with the lemon juice creates buttermilk.
Due to the recipe's simplicity, it's important that you use high quality ingredients when making this cake which is why I have chosen to use butter by Westgold.
Frequently Asked Questions
Can I make this cake in a loaf or bundt tin?
While I think it looks much prettier in a 23cm / 9inch round cake tin, you absolutely can bake it in a bundt or loaf tin. Just make sure you grease the bundt tin very well so the cake does not stick to the tin when removing it.
Do my eggs and butter need to be at room temperature?
Yes. If your eggs are cold there will curdle. You can still bake the cade if curdling occurs however it's best if this does not happen.
What do I do if I forgot to take my butter out to bring it to room temperature?
If you did not take your butter out overnight to bring to room temperature, place a bowl of water into your microwave and bring to the boil. Carefully take the bowl of water out and place the butter into the microwave (do not turn the microwave on) for several minutes until it softens.
What eggs do you use?
I use large eggs from a 700g egg carton.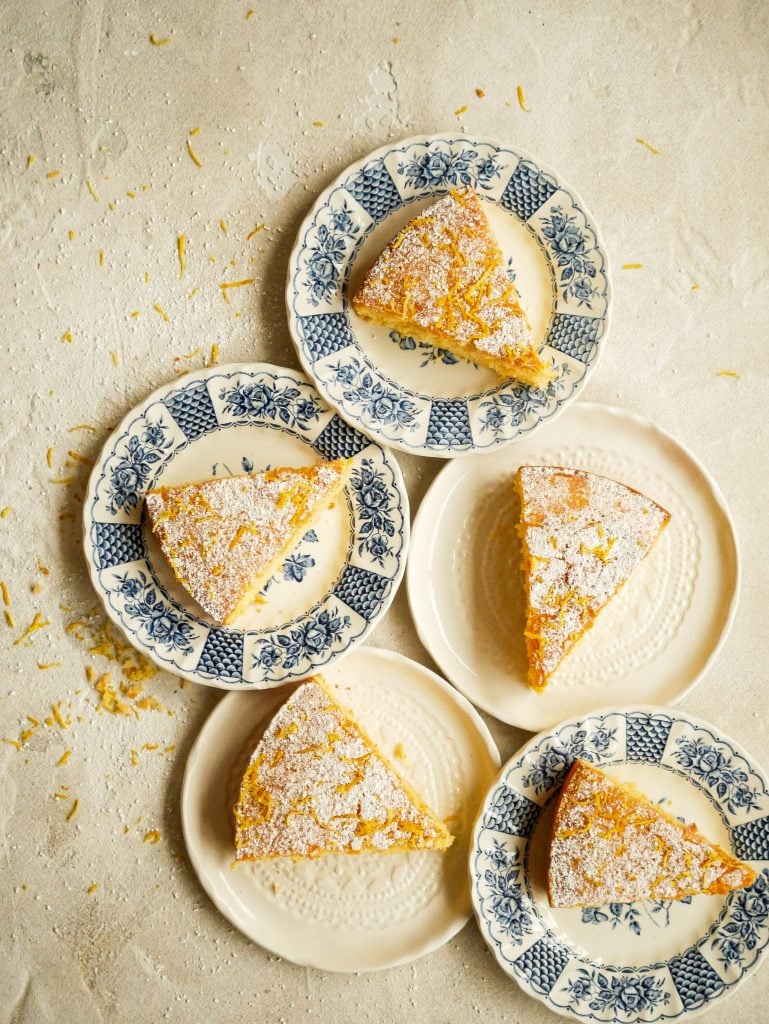 If you make this recipe, please tag me on Instagram, Tik Tok or Pinterest so I can see your wonderful creations!
If you have any questions or would like to leave a review, please do so here! I always love answering your food and recipe related questions and hearing your feedback on my recipes.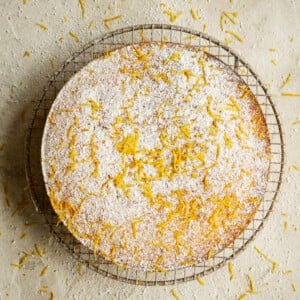 Lemon Butter Cake
This sweet little lemon butter cake is quite simple yet scrumptiously delicious.
Ingredients
200 g Westgold unsalted butter at room temperature and cut into cubes
1 cup caster sugar
1 tsp vanilla extract
1 tbsp lemon zest + extra to serve
4 eggs at room temperature
1/2 cup lemon juice
1/2 cup full cream milk
2 cups all purpose flour sifted
2 tsp baking powder
icing sugar for dusting
Instructions
Preheat the oven to 170 degrees Celsius conventional / 150 degrees Celsius fan forced and grease a standard round 23cm / 9inch cake tin.

In an electric mixer on a medium speed, beat the butter, sugar, lemon zest and vanilla extract until pale and smooth. Slowly add the eggs one by one, scraping the side of the bowl with a silicone spatula in between until the batter is smooth. Add the milk to the batter and mix through and then the lemon juice.

Sift the baking powder and flour into a separate bowl. On a low speed, add one third of the flour and baking powder into the batter and mix through. Repeat this step two more times ensuring you do not overbeat the batter.

Place your batter into the cake tin. Smooth out the top of the cake with a spatula and bang the tin onto your kitchen bench several times to remove any air bubbles and to smooth out your batter. This will ensure your cake bakes evenly. Bake for 50 - 55 minutes.

Leave your cake to cool in the cake tin for 10 minutes and then carefully remove and leave to cool on a cooling rack. Dust your cake with icing sugar and lemon zest and enjoy on its own or with cream or ice cream.