A dinner party classic from the 70s and 80s, there's no reason that devilled eggs can't be a staple on your entertainment menu.
Easy to make and a huge kick of flavour, devilled eggs (sometimes referred to as curried eggs) much like flares, are making a comeback from the '70s, and I can't say I'm not both surprised or delighted! These flavour bombs are a classic for a reason and always fly off my plate when served.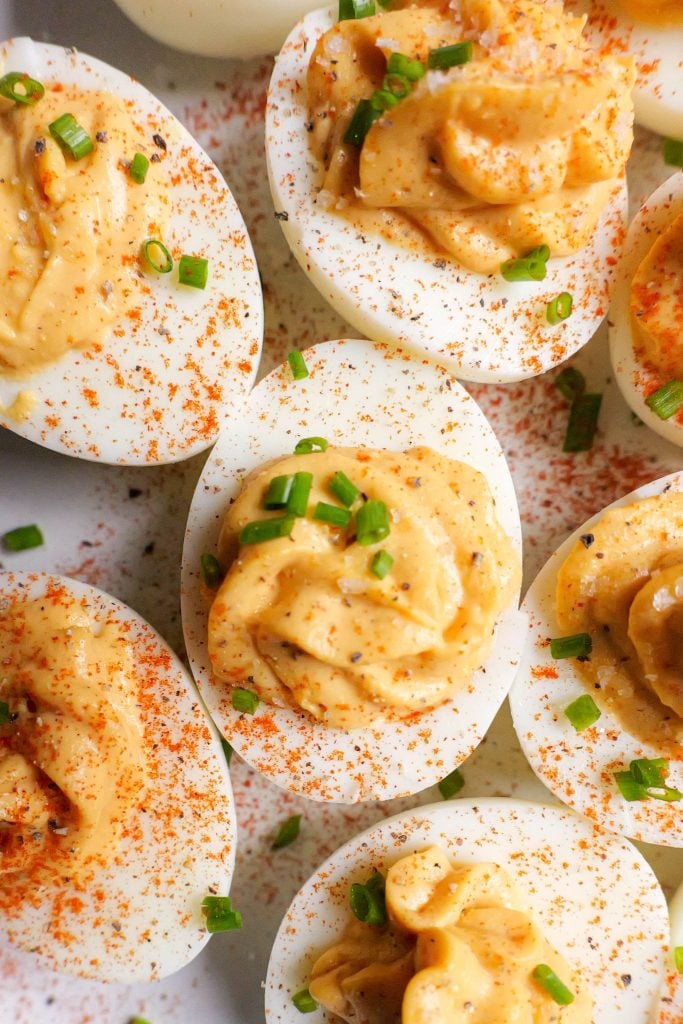 These devilled eggs are tailored to me as I use my favourite garlic confit aioli recipe to give it that delicious garlic kick as well as Dijon mustard and sweet paprika. I love a garlicky kick to my food, and there's nothing nicer than a creamy, garlicky, mustardy mix with the brightness of fresh chives on top to cut through that rich sauce.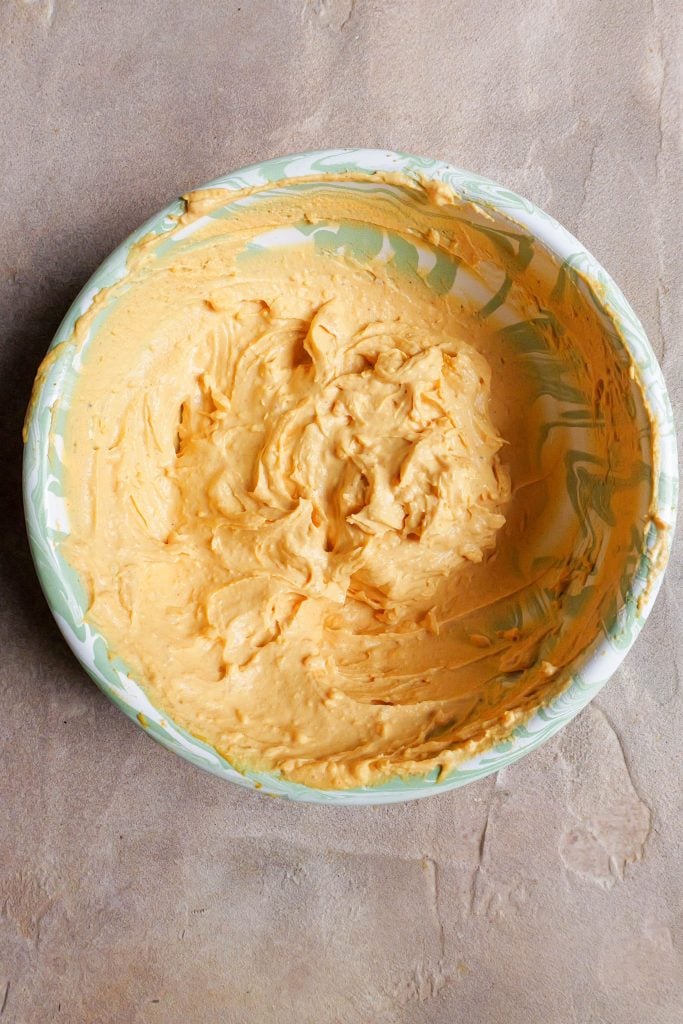 Put the devil in devilled eggs
But the best thing about devilled eggs (besides surprising and delighting all your guests)? They are so customisable! If you like a touch, or a lot, of kick then add your favourite hot sauce, from Tabasco to Frank's Red Hot, a spicy egg makes it all the more devilish.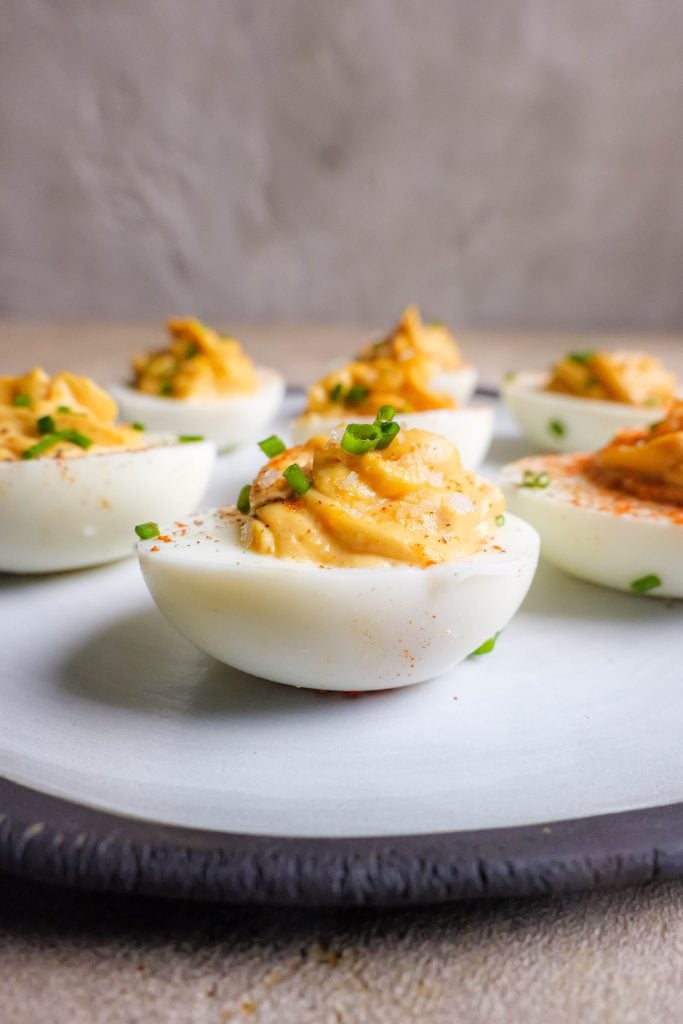 If you're aiming to impress, a touch of smoked salmon on top can make it extra special for a girl's lunch, or if you're doing a Mother's Day breakfast in bed, add some bacon on the side for a tasty treat.
The thing to remember when making my devilled eggs is to hard boil them. A soft boiled egg is a lovely treat, but to make sure that this egg becomes devilled, you'll need those yolks to be hard.
Having a picnic or a dinner party? Check out my other side dishes, enough to create a wonderful, colourful and most importantly flavourful spread.
If you make this recipe, please tag me on Instagram, TikTok or Pinterest so I can see your wonderful creations!
If you have any questions or would like to leave a review, please do so here! I always love answering your food and recipe related questions and hearing your feedback on my recipes.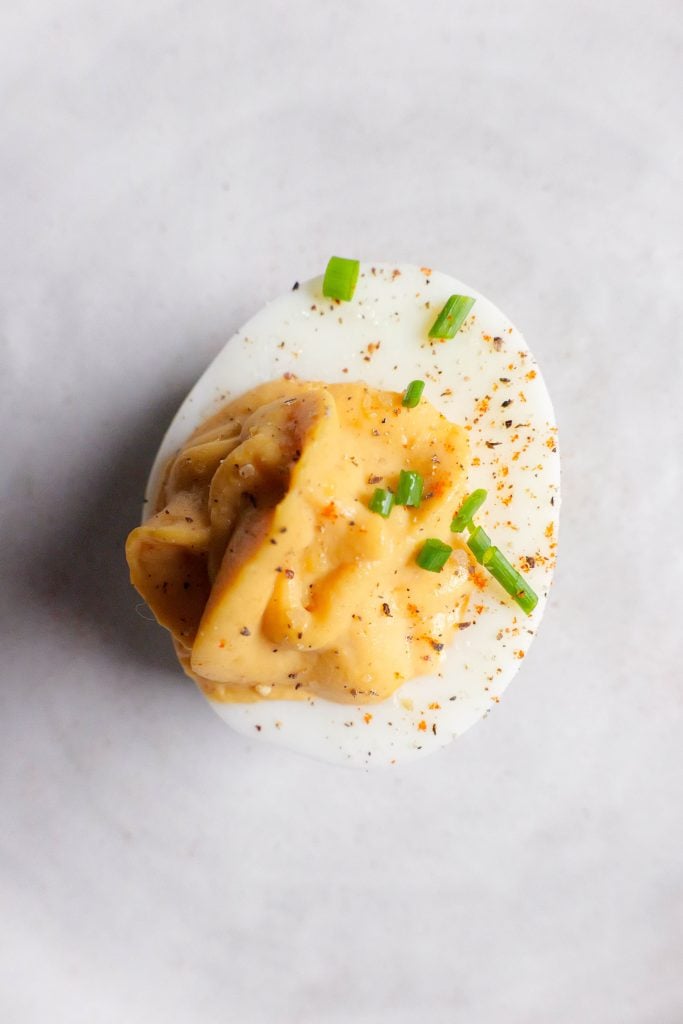 Garlic Devilled Eggs
A twist on the dinner party classic.
Ingredients
12 Eggs
1 cup Garlic Confit Aioli or Mayo try my garlic confit!
1 tsp Dijon mustard
1/2 tsp Sweet paprika plus more for serving
Flaky sea salt and cracked pepper
Fresh chives to serve
Instructions
Bring a pot of a water to the boil. On a medium heat, boil the eggs for 12 minutes then place into an ice bath for 10 minutes. This will prevent the eggs from cooking any further and allow them to slightly cool so they are easy to peel.

Remove the eggs from the ice bath. Tap the bottom of the egg onto a hard surface to break the shell. Remove a small piece of shell until the membrane is exposed. Insert your finger under the membrane and begin to remove the shell. Repeat this with all of the eggs.

Cut the eggs in half and remove the yolks. Set the egg whites to the side.

In a medium bowl, combine the egg yolks, mayonnaise, Dijon mustard, paprika and pinch of salt and pepper. Mash together with a fork and then whisk together until you have a smooth texture.

Transfer the mixture to a piping bag or Ziplock bag that has had the end cut off. Pipe the egg yolk mixture into the egg whites. Roughly 1 tbsp per egg white. Alternatively, you can skip this step and spoon the devilled egg mixture into the egg whites.

Season with an extra sprinkling of flakey sea salt and black pepper, finely sliced chives and sprinkling of paprika. Serve immediately or keep in the fridge in a Tupperware for up to 3 days.