Pastina in a homemade brodo is Italy's chicken soup as it's the most comforting and nutritious meal you can eat.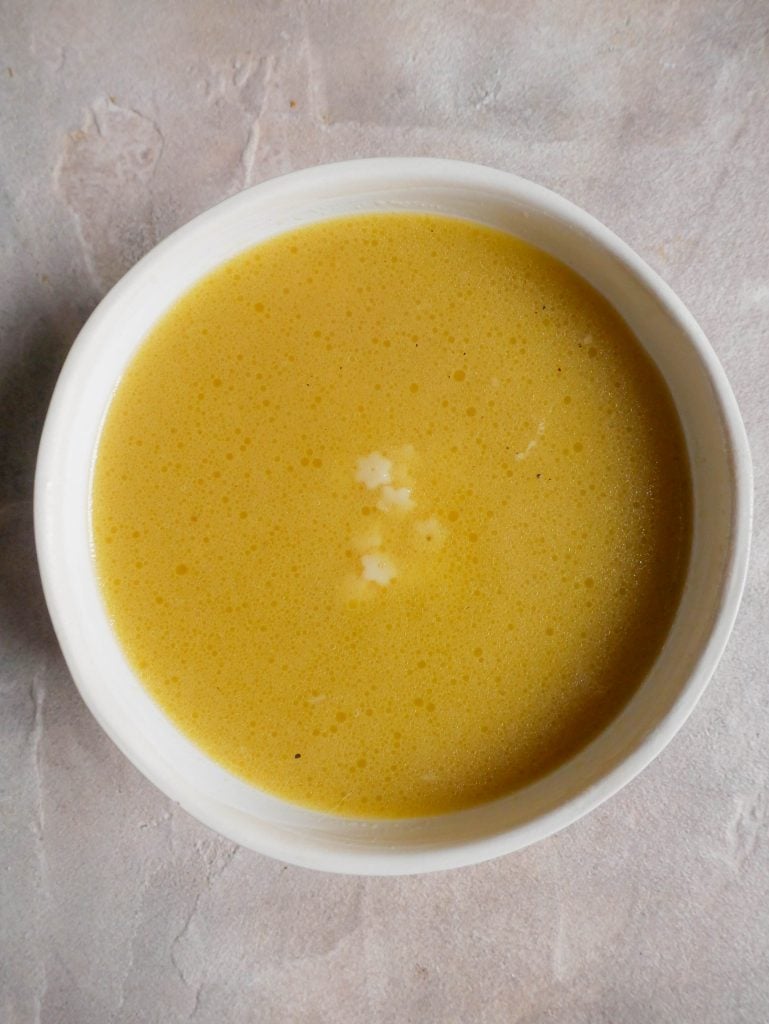 Pastina in brodo
Whenever I am curled up on the couch with a big bowl of pastina in brodo, my heart and soul are warmed. Every spoonful of this soup transports me back to my childhood home. My mum would always make a bowl of pastina when we were sick as it is believed to cure any ailment. Pastina is an Italian word that translates to little pasta and brodo translates to broth. This meal is a labour of love as I make the brodo from scratch and let me promise you this, brodo always tastes better when homemade.
Brodo or homemade chicken stock
There is something extremely comforting about a nutritiously rich stock bubbling away on the stove all day long. My house is filled with the most beautiful aroma and it instantly makes me feel all warm and fuzzy inside. I like to use a whole chicken when making my stock. Every last part of the chicken is used. The meat is picked off after one hour of cooking and the carcass is then returned to the stock to not only give it flavour but also nutrients and essential fatty acids. The chicken meat can also be used in this recipe by tossing it through the soup once it has finished cooking.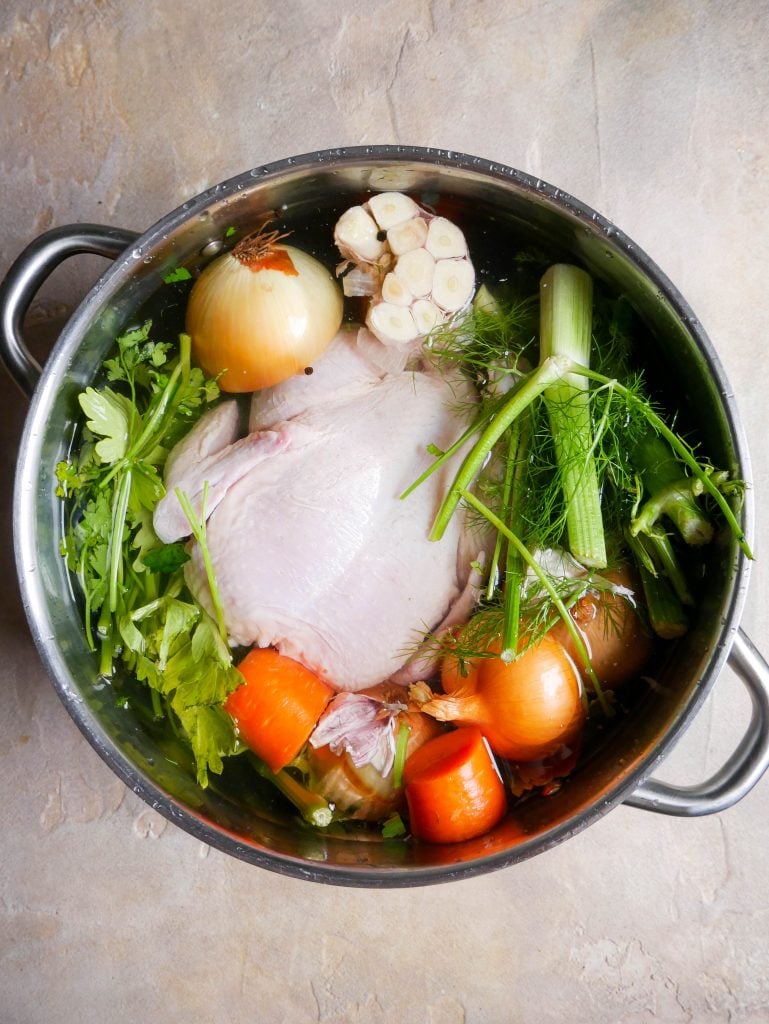 The best brodo
Onion skins – The secret to making the perfect brodo is to leave the onion skins intact as this gives it that lovely colour! 
Leftover veggies – This recipe is just a general guideline as I like to use any old vegetables or herbs I have in my fridge and any vegetable scraps that I have kept stored in my freezer. It's a great way to reduce waste in your household. 
Chicken bones – While I like to use a whole chicken, you can also use any leftover chicken bones from previous meals or from a rotisserie chicken. 
Dried mushrooms – If you want a really rich and deep colour to your stock, I recommend adding dried shitake mushrooms to your stock. Just keep in mind, it can slightly alter the taste so only add up to 5.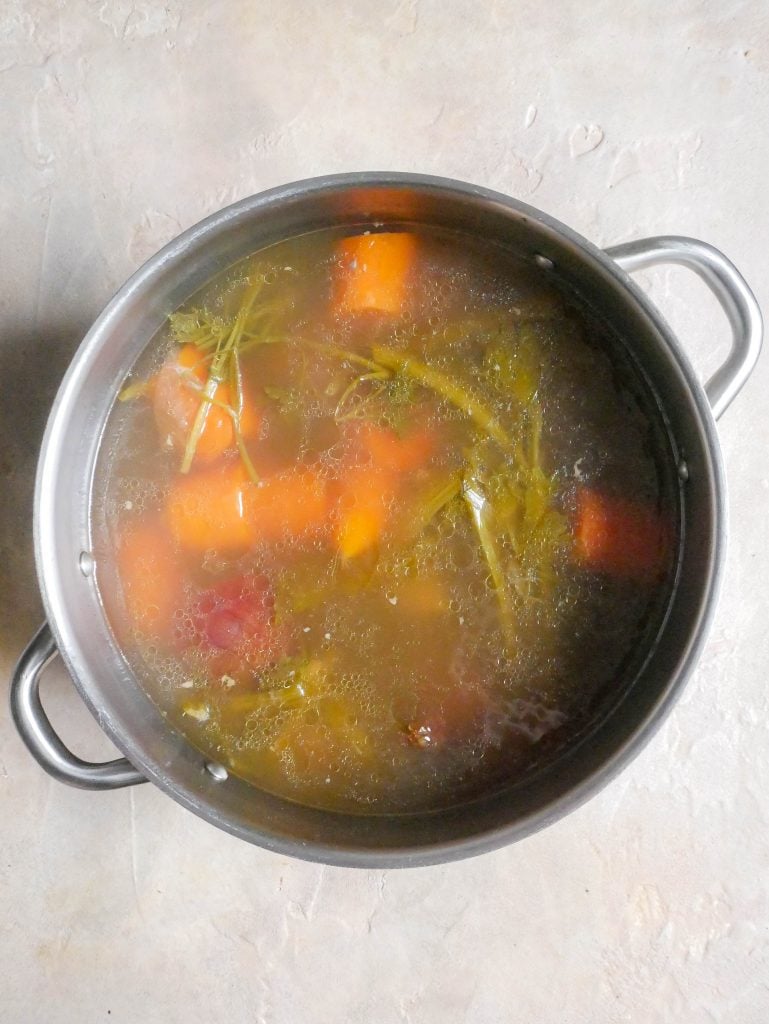 Pastina
Every Italian family has their own version of pastina. Some like to make it a little more dense and similar to a risotto while others like to make it more like a soup. Lots of people also like to add an egg! No matter which way you make it, the only rule we have in our house is that it's to be eaten on the couch in comfy clothes. It somehow tastes better that way! You can check out my other pastina recipe here.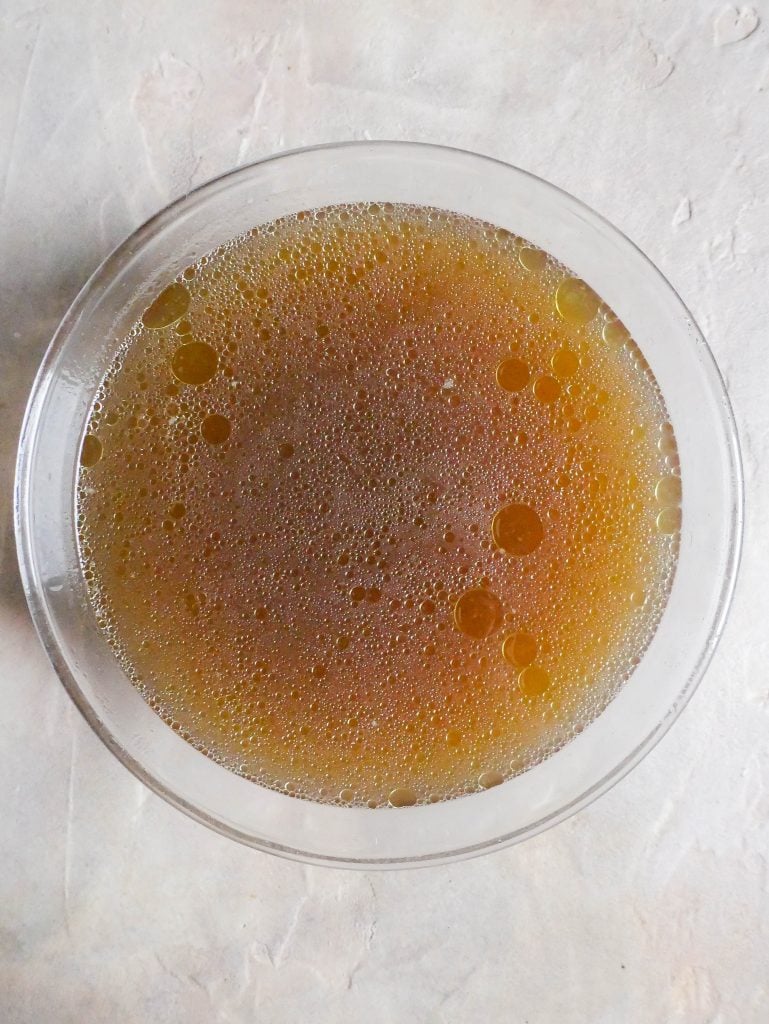 If you make this recipe, please tag me on Instagram, Tik Tok or Pinterest so I can see your wonderful creations!
If you have any questions or would like to leave a review, please do so here! I always love answering your food and recipe related questions and hearing your feedback on my recipes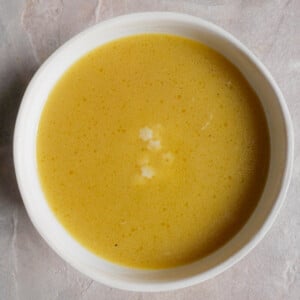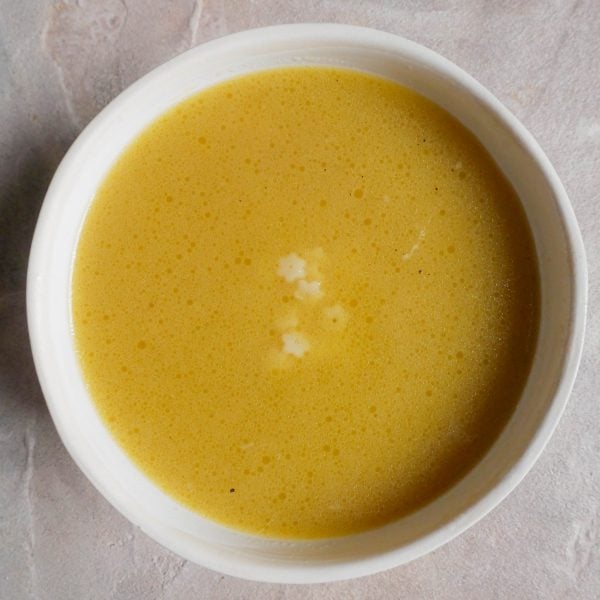 Pastina in brodo
Pastina in homemade brodo is Italy's chicken soup as it's the most comforting and nutritious meal you can eat.
Ingredients
Brodo (chicken stock)
1.5 - 2 kg whole chicken
3 carrots roughly chopped
3 celery stalks roughly chopped
2 brown onions quartered and with skin on
1/2 tbsp black peppercorns
1 head garlic halved
parsley stalks
fennel fronds
1 tbsp salt
2 bay leaves
8 L water
5 dried shitake mushrooms optional
Pastina
1 L chicken stock or 4 cups
1/2 cup pastina
50 g butter
1/2 cup pecorino romano grated + extra to serve
pinch of freshly ground black pepper
pinch of flakey sea salt
Instructions
Brodo (chicken stock)
Place all ingredients into a very large pot and leave uncovered. Bring to the boil and then turn the heat to low so the stock is at a gentle simmer. Simmer for 1 hour. 

Remove the chicken and pick off the meat with a fork. Allow the meat to slightly cool and store in an airtight container. Return the chicken carcass to the stock and cover. 

Cook on a low heat at a very gentle simmer for a minimum of 2 hours and a maximum of 6 hours. 

Allow the stock to slightly cool then pass through a mesh strainer. You should be left with 3 - 4L of stock. 
Pastina
In a medium sized pot on a high heat, bring the chicken stock to a boil. Add the pastina and butter to the chicken stock and immediately turn the heat down to low - medium. Continuously stir the pastina until it's plump and cooked through. Roughly 5 - 7 minutes. 

Take the pastina off the heat, season to taste with salt and stir through the cheese. Finish off with a sprinkling of extra cheese.